Corporate Videoconferencing Server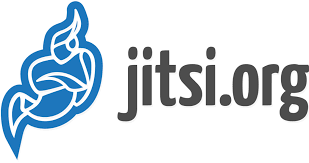 Jitsi is a popular, well-established open source Javascript application used in many tech companies for secure videoconferencing and sharing of desktop presentations. Jitsi is compatible with Android, Mac OS X, Windows, and Linux.
More:
Jitsi Meet Features
Jitsi Demo
Using SimplerCloud to Host Any Business Application
VIDEO CONFERENCING ON YOUR OWN SERVER
Key Features

Auto-view active speaker; click on any attendee to see their video
Android and iOS apps,Text chatting (web only)
Lock a room with a password
Screen sharing (if jidesha is setup, only required in Chrome)
Live stream/ record video (with Jibri)
Shared text document based on Etherpad
Raise/Lower your hand for attention
Participant talk-time statistics, Push-to-talk mode
Play a YouTube video to all attendees call
Audio-only option, Telephone dial-in to a conference (with Jigasi)




LAUNCH AND START USING IMMEDIATELY
If you do not have a SimplerCloud Plan:

1. Select A Cloud Plan (Minimum Simple 2)
SimplerCloud , Custom Cloud

2. Selecting Ubuntu 18.04.2 under OS Templates

3. Under "Install Business Apps *", select Install Jitsi ; Submit Order

If you already have a SimplerCloud Plan:

1. Go to Business Apps Installation

2. Select the App to Install and submit the order

Support policy


Install Jitsi your SimplerCloud server with these special offers
Latest Promotions
Don't forget to check out our other usual promotions for more savings.

Existing SimplerCloud customers will also be able to benefit.
Read More
50% off Installation/ Migration
We'll install or migrate your app from any hosting or cloud provider at half price, for $25/hour (usual price: $50/hour).
Read More
$75 Migration for Common Apps
For 20GB sites running on the world's most common apps, like cpanel/whmstandard panels such as WordPress, cPanel, DirectAdmin, Plesk, SmarterMail, many Linux software stacks (please enquire), we will do full stack migration for a one-time fee of $75.
Read More
New to SimplerCloud? Get $100 Free Credit
Top up $200, and we will add $100 free. For all new business accounts only.
Read More
Other Useful WorkPlace Apps
Workplace Collaboration: NextCloud
Ideal content collaboration platform with workflows, file sharing, rich work spaces, video and text chat, office document editing and other collaboration apps.
Read More
Self-Hosted Exchange: SmarterMail
Award-winning EAS/MAPI mail and collaboration server for any sized business, with rich webmail interface, workspaces, text and video chat, calendaring, contact sharing, and more.
Read More
Corporate Work Chat: Rocket Chat
World-renowned, open source team chat software solution. Free, unlimited and completely customizable with your own on-premise VM license. Group messaging system for companies, can be run on private server using slack but worrkied about putting your communications on another company's server
Read More
Corporate Video Conferencing: Jitsi
At the heart of Jitsi are Jitsi Videobridge and Jitsi Meet, which let you have conferences on the internet, while other projects in the community enable other features such as audio, dial-in, recording, and simulcasting.
Read More