Content Collaboration for Enterprises
Need to share files securely, message and have video meetings with your colleagues? Just install NextCloud on your server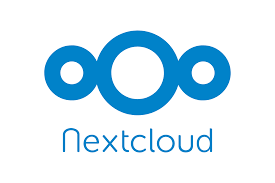 Nextcloud is the industry leader for on-premise content collaboration. Its Hub suite replaces dozens of workplace tools, and combines consumer-grade apps that are easy to use, (like Dropbox, Google Drive) with the security, privacy and control business needs.
ENTERPRISE FILE SYNC AND SHARE, WORKFARE AND COLLABORATION
Key Features

Easy access from everywhere, including modern and easy-to-use web interface, desktop clients and mobile apps
Real-time collaboration and instant access to all data from any device, anywhere
Powerful encryption capabilities and a built-in rule-based File Access Control
Calendar, mail and task management tools
Contact Management
Deep integration with access data from FTP, Windows Network Drive, SharePoint, NFS, object storage
Rich workspaces: adding notes and even todo lists and links to files on top
File locking to help users prevent conflicts with colleagues trying to edit the same files
File versioning, restore and retention control
Commenting on files, adding notes to share links
Easy web and mobile interchange
Some Additional / Optional Features (additional charges apply): Collaborative editing of document, spreadsheet and more, Integrated chat and secure audio-video calls, Deck and Workflow/Project Management, Comprehensive set of security capabilities, Secure audio and video chat, Workflow management, Secure file exchange,


LAUNCH AND START USING IN MINUTES
If you do not have a SimplerCloud Plan:

1. Select A Cloud Plan (Minimum Simple 1)
SimplerCloud , Custom Cloud

2. Selecting Ubuntu 18.04.2 under OS Templates

3. Under "Install Business Apps *", select Install Jitsi ; Submit Order

If you already have a SimplerCloud Plan:

1. Go to Business Apps Installation

2. Select the App to Install and submit the order

Support policy


More About NextCloud
NextCloud demo
Compare NextCloud to Office365, Google Drive, DropBox, and more.
Using SimplerCloud to Host Any Business Application
Turn Your $8-$38/month Server Into Your Private Video Messaging Or Enterprise Collaboration Server.  How?
Every SimplerCloud cloud plan is a full server with root access. As long as the server resources match the software requirements, you can easily host your own corporate business ware.  Here's what you have to do:
Check your SimplerCloud plan resources against your preferred software. 
Purchase your SimplerCloud Plan

(Make sure to select the recommended OS).

Buy or download your software and install it. If you need assistance, contact us beforehand and we can quote you for the installation.
Discount:  We now offer $75 flat-fee migration, or $50% off all installation to help small businesses in this time – see details.
Discount: We also will install these business apps for a flat $30 one-time fee, on any SimplerCloud server with the minimum required resources to run the software. Select the app to install when you submit your cloud plan order and it will be ready for use in 1-2 working days.
Here is a sample of how much a business owner with 10-users.
$30 One-time Installation Fee:
Plan recommendations below are based on the apps' minimum resource requirements:
SimplerCloud 1  and above , and Ubuntu (included) ($8/month) – Rocket Chat, NextCloud
SimplerCloud 2 and above, and Ubuntu (included) ($18/month) – All the above, and Jitsi
SimplerCloud 3  with Windows 2019 ($63/month) – All of the above ($38/month with Ubuntu for Rocket Chat, NextCloud, Jitsi), and SmarterMail ($63/month)
See all plans, and see more about the above Business Apps
How to Choose Plan
If you think you need larger-sized plans because of the number of users, contact us with details of your usage and we will assist with a recommendation.



Install NextCloud for only $30 – and here are more Special Offers
Latest Promotions
Don't forget to check out our other usual promotions for more savings.

Existing SimplerCloud customers will also be able to benefit.
Read More
50% off Installation/ Migration
We'll install or migrate your app from any hosting or cloud provider at half price, for $25/hour (usual price: $50/hour).
Read More
$75 Migration for Common Apps
For 20GB sites running on the world's most common apps, like cpanel/whmstandard panels such as WordPress, cPanel, DirectAdmin, Plesk, SmarterMail, many Linux software stacks (please enquire), we will do full stack migration for a one-time fee of $75.
Read More
New to SimplerCloud? Get $100 Free Credit
Top up $200, and we will add $100 free. For all new business accounts only.
Read More
Other Useful WorkPlace Apps
Workplace Collaboration: NextCloud
Ideal content collaboration platform with workflows, file sharing, rich work spaces, video and text chat, office document editing and other collaboration apps.
Read More
Self-Hosted Exchange: SmarterMail
Award-winning EAS/MAPI mail and collaboration server for any sized business, with rich webmail interface, workspaces, text and video chat, calendaring, contact sharing, and more.
Read More
Corporate Work Chat: Rocket Chat
World-renowned, open source team chat software solution. Free, unlimited and completely customizable with your own on-premise VM license. Group messaging system for companies, can be run on private server using slack but worrkied about putting your communications on another company's server
Read More
Corporate Video Conferencing: Jitsi
At the heart of Jitsi are Jitsi Videobridge and Jitsi Meet, which let you have conferences on the internet, while other projects in the community enable other features such as audio, dial-in, recording, and simulcasting.
Read More